Asset Protection
An asset protection attorney like Sean Tanko can help individuals protect their assets.
Why Hire an Asset Protection Attorney?
Like filing taxes, there are some do-it-yourself options for building a personal asset protection plan. Initially, a DIY option may sound appealing for saving money compared to hiring an attorney. While a DIY asset protection plan can be used to set up trusts, wills, estates, and more, individuals who don't have a working knowledge of Nevada laws may end up creating weak protection plans that will not hold up in a legal dispute. Therefore, hiring an asset protection attorney in Las Vegas is worth the investment to make sure your asset protection plans are legally sound and protect your assets when challenged under law rather than drain your financial savings.
Updates to Nevada Law
An important reason to hire an asset protection lawyer in Las Vegas is to ensure your asset protection plan complies with current Nevada law. An asset protection lawyer will know about the latest updates to Nevada law that will provide maximum protection against creditors and legal action. Within the past ten years, the Nevada Revised Statutes have been updated to allow asset protection trusts to be formed within the state as a means to protect personal assets. This modification allows settlers to retain more control over their trust using powers of appointment. An asset protection lawyer will understand this significant change and help you prepare your asset protection plan accordingly.
Who Needs an Asset Protection Attorney?
An asset protection attorney can help several individuals protect their assets, including:
Real estate investors
Business owners
Professionals
Estate taxpayers
An attorney can work with real estate investors to safeguard their properties from risks and liabilities. Similarly, an attorney will work with business owners to separate their assets from possible business liabilities. Asset protection lawyers can also protect doctors, dentists, and even other attorneys from financial damage caused by lawsuits. Estate taxpayers also benefit from hiring an attorney to maximize their exemptions. Along with these categories, asset protection lawyers help many other clients as well.
Plan Ahead
As with creating trusts, estates, and other long-term financial protection plans, you'll want to start planning an asset protection plan as early as possible. Contact a skilled Las Vegas asset protection lawyer today to get sound legal guidance well before any legal issues arise. Doing so will protect your finances from legal battles and potentially avoid additional costs associated with litigation, which can also be expensive and time-consuming.
Let's Protect Your Assets
We're here to help. Reach out to Sean now to set up a free consultation.
"Sean is not your typical attorney. He is down to earth and a great communicator. I was able to leave my father with him so that he could ask him all the questions he needed to understand my father's wishes for his estate. Sean is kind and patient and a great listener. I trust him implicitly, as does my father. I've been very protective of my parents as they aged. With Sean, you never have to worry. He always has the clients' best interests at heart!"
Wendy Preyssler
Trust Administration and Beneficiary Representation
Sean will listen closely to your situation, and then advise you of the best way to handle your estate, whether that means setting up a will, trust, guardianship, or other legal document. Drafting and filing these legal documents are the best way to give your family members the most freedom when you die and to settle your affairs as soon as possible. Sean knows that their peace of mind is one of your most significant concerns. He can help move probate along with the least amount of delay and expense possible, keeping your family members informed throughout the process. In some cases, he can avoid probate entirely.
Sean Tanko provides trust administration and beneficiary representation. In cases where planning did not occur beforehand, he can also mediate any disagreements among family members concerning competing documents or other issues, and work with the executor of the will (the person the deceased selected to carry out the will's intentions) to make necessary decisions and distribute proceeds.
We'd love to meet you in person
Sean Makes House Calls
Walk-in appointments are available. Please give us a call at 702-463-8700 to set up an appointment.
Our office is conveniently located at:
8530 Del Webb Boulevard
Las Vegas, NV 89134
We also make house calls, so we can come to you to discuss your needs.
Sean's Community Involvement and Organizations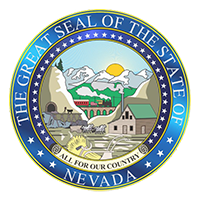 Sits as Pro Tem for Probate Commissioner when needed for the Eighth Judicial District Court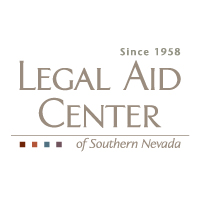 Pro Bono work through the Souther Nevada Legal Aid Center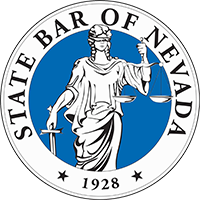 Member of the Nevada State Bar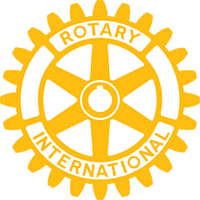 Member of the International Rotary Club
Sean M. Tanko Law Firm – Let's Start Planning Your Estate & Future